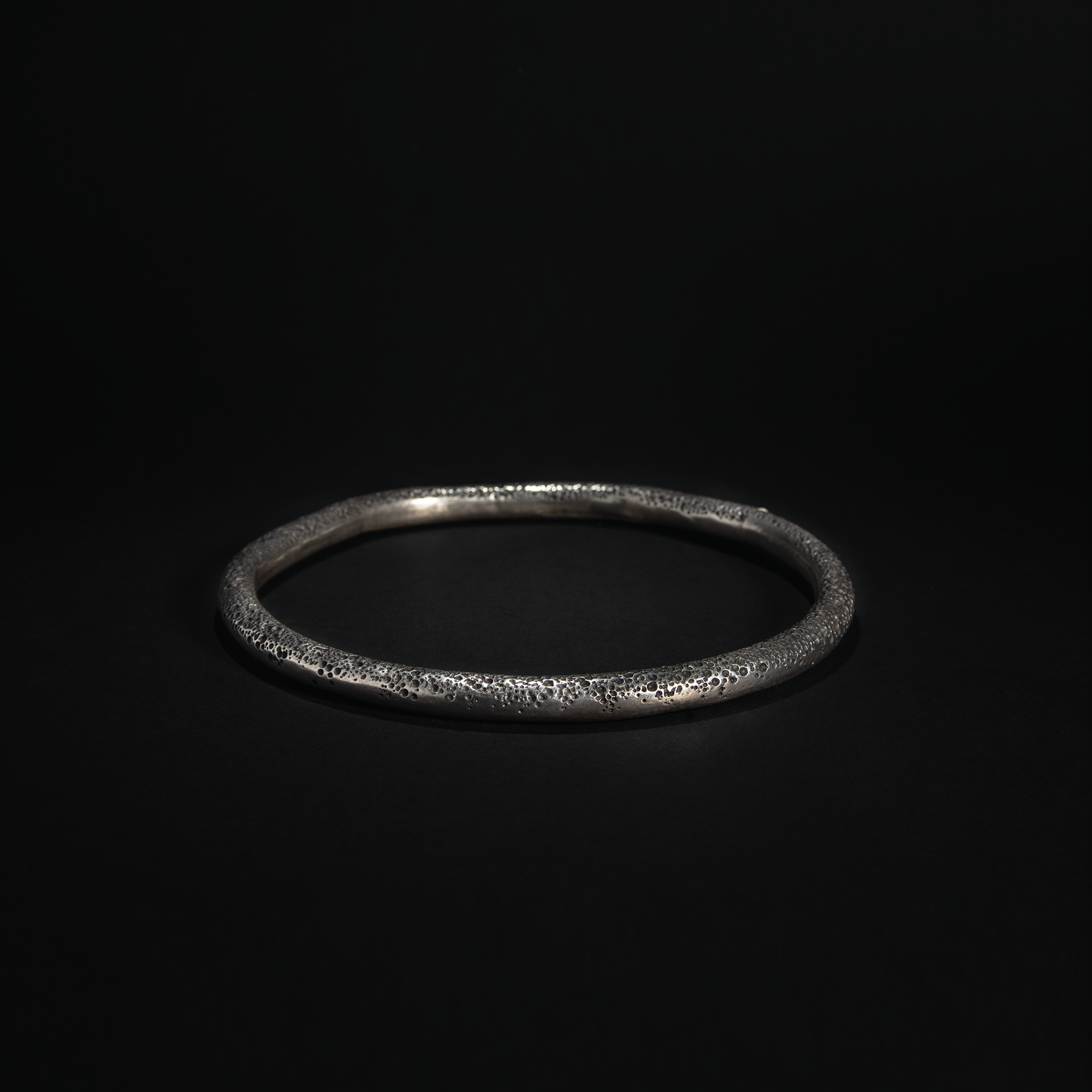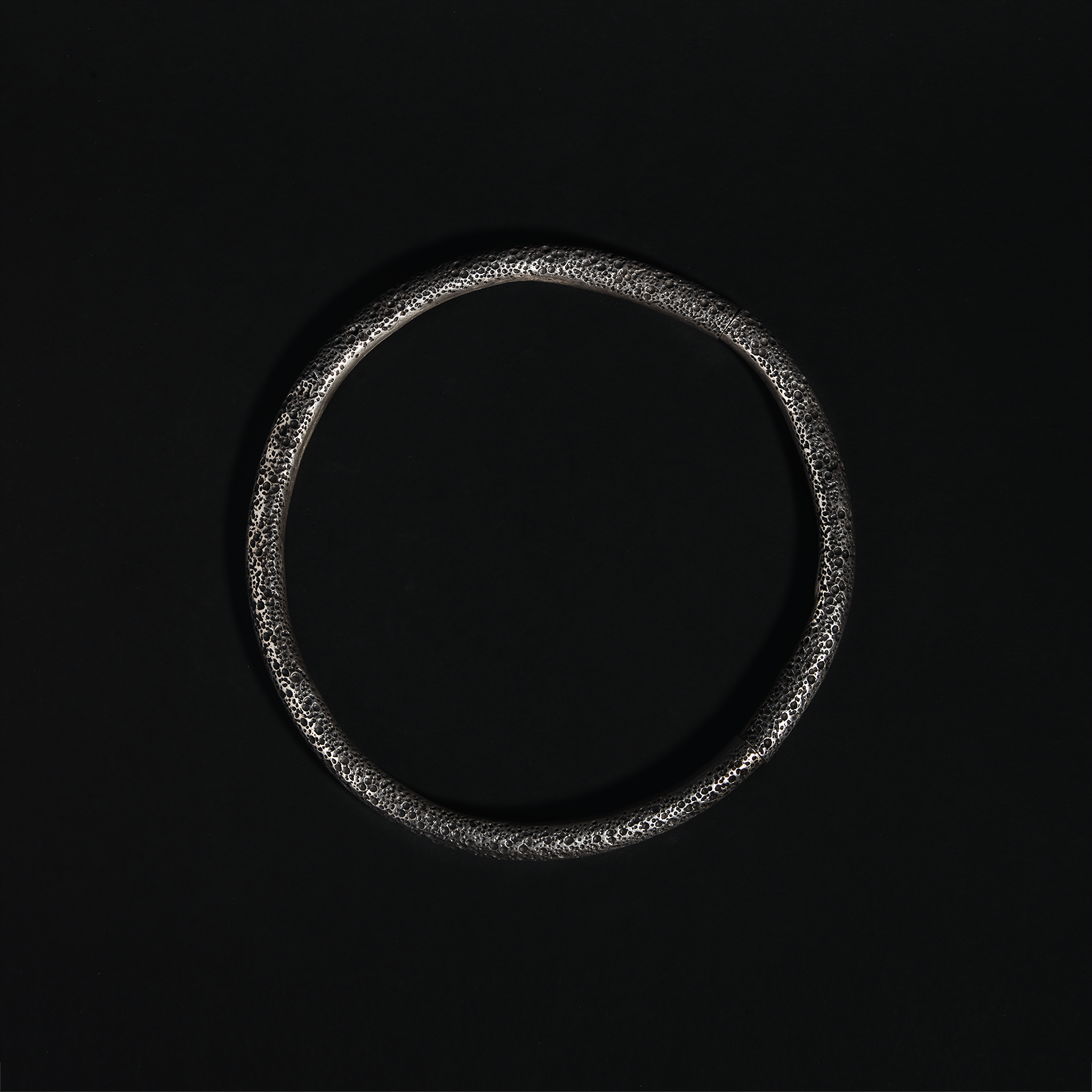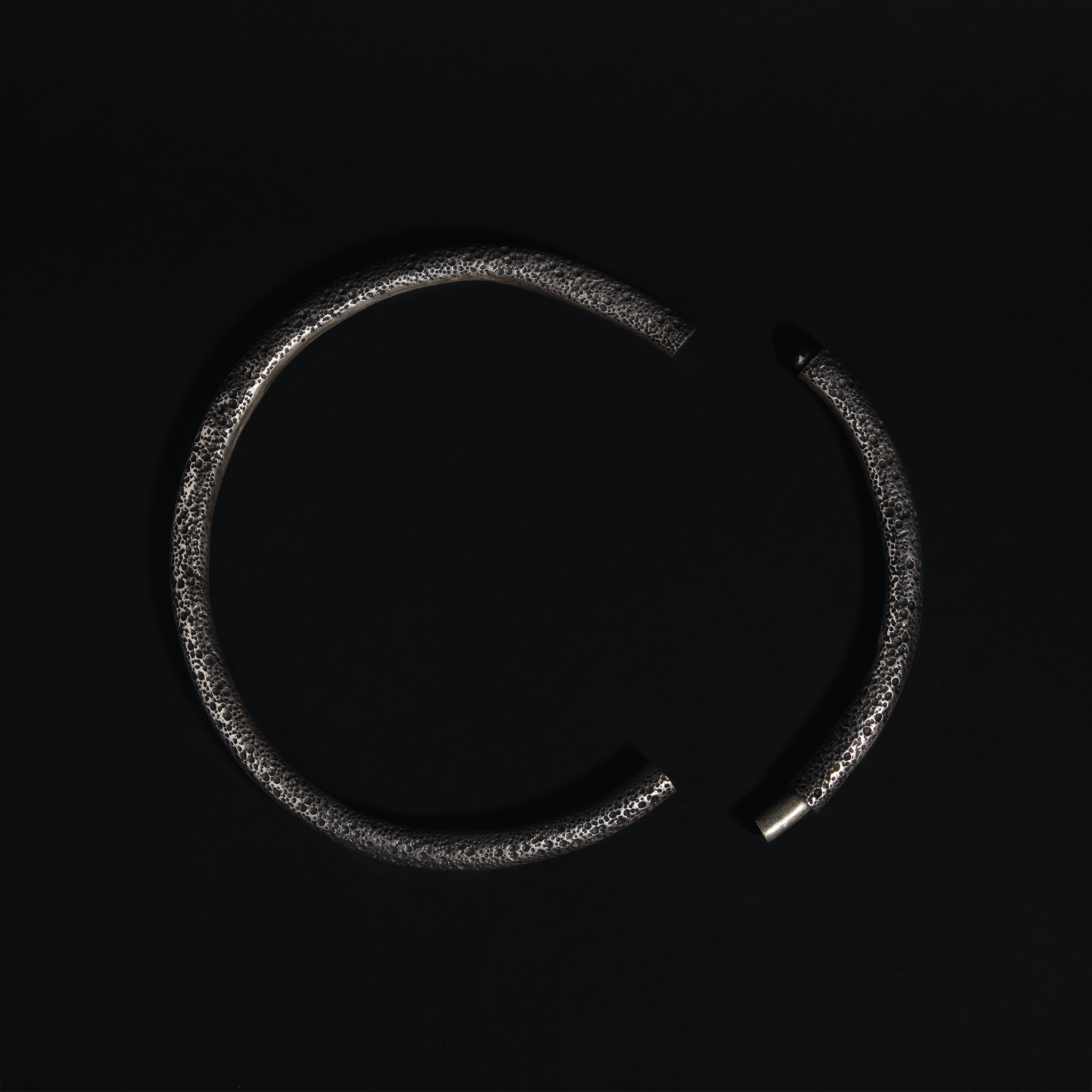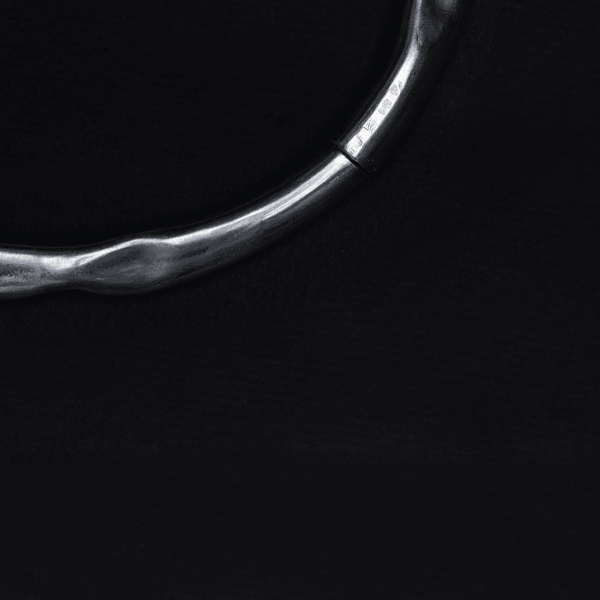 In Japanese tsuki means moon. 
The Tsuki choker is a 9mm thick hollow piece entirely hand-crafted from sterling silver that presents a meticulously handmade eroded texture inspired by the craters on the surface of the moon.
To style, stack with other chokers from our collection or wear alone.
—
Each piece is hand fabricated and therefore one of a kind.
Finishing details may vary from one item to another and every little imperfection add value to our pieces. 
Please note that the black patina used to accentuate each little cavity tends to appear darker in photo than in person and may fade over time, adding more personality to the piece. 
—
This piece is handmade to order, allow 2 weeks for production.
—
Material                  sterling silver
Finish                     classic mat sterling silver with black patina cavities 
Dimensions             9mm thick
Weight                    80gr (size 11)