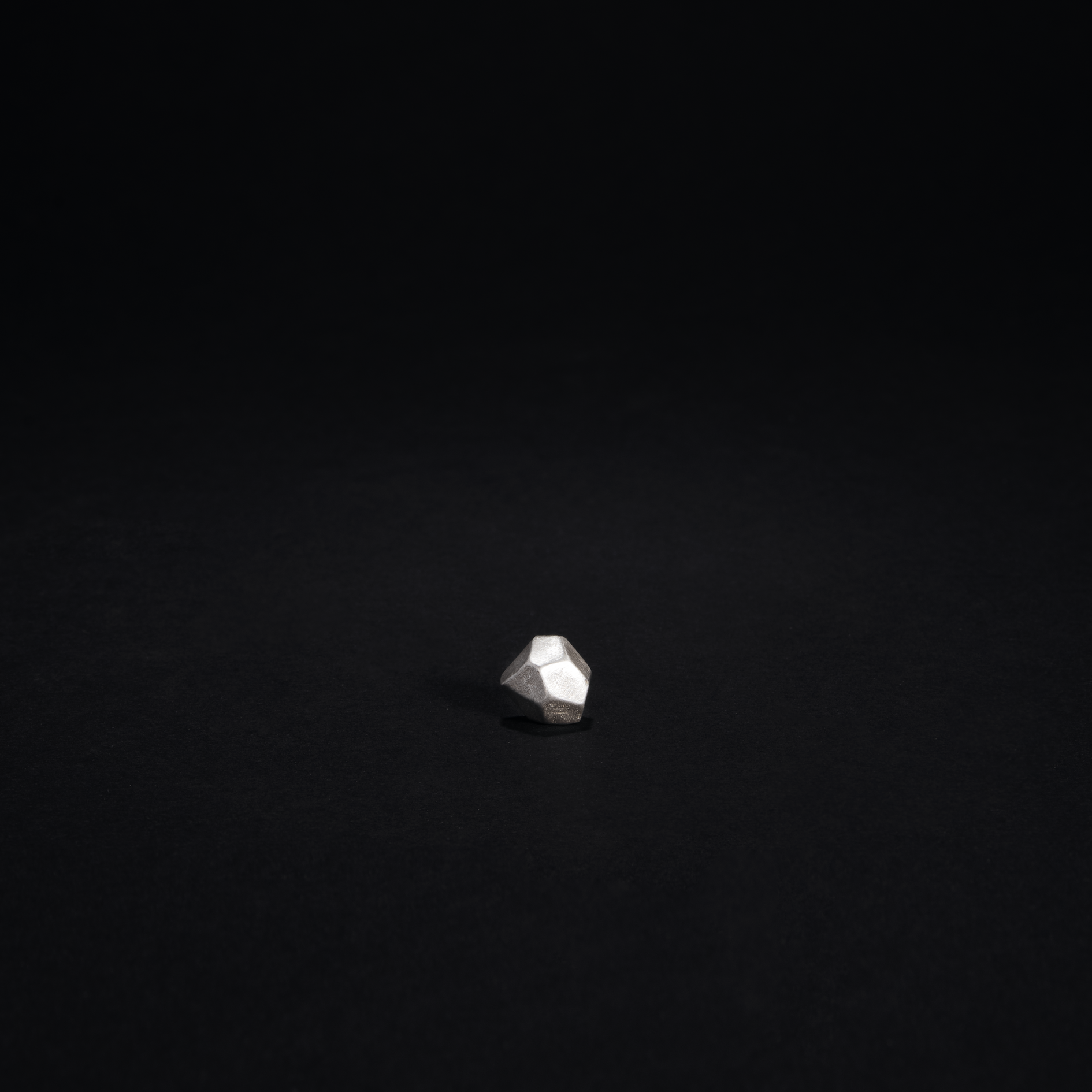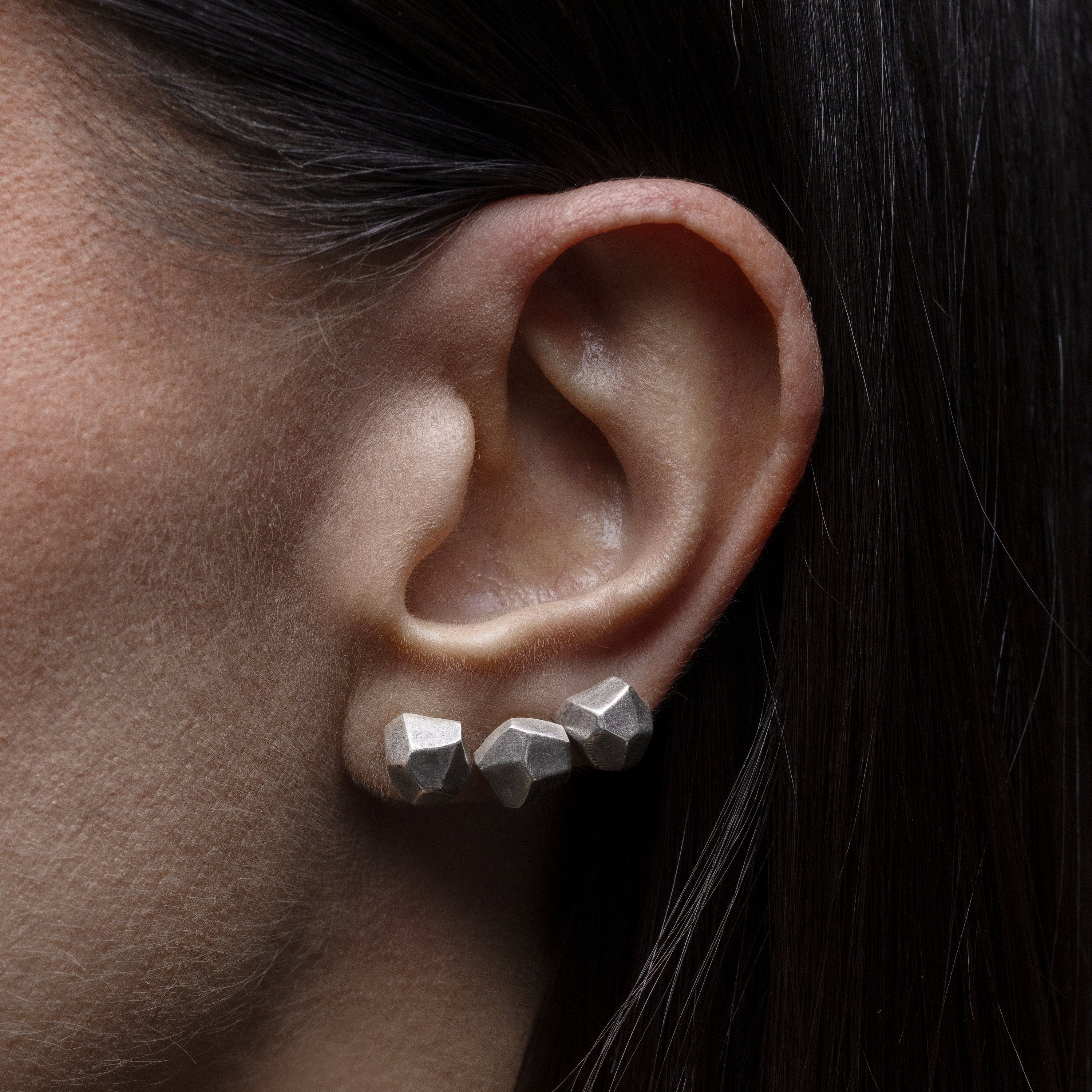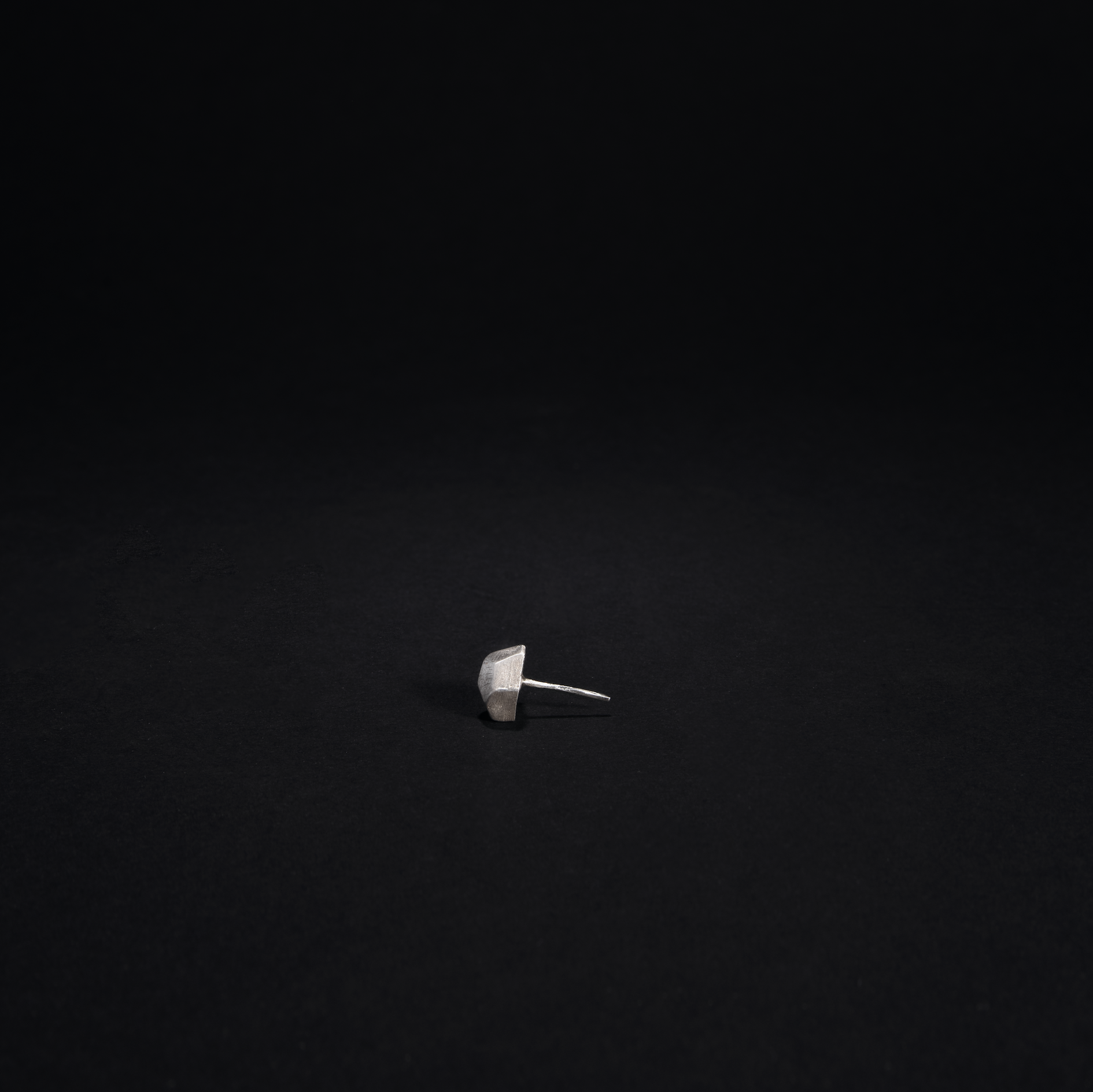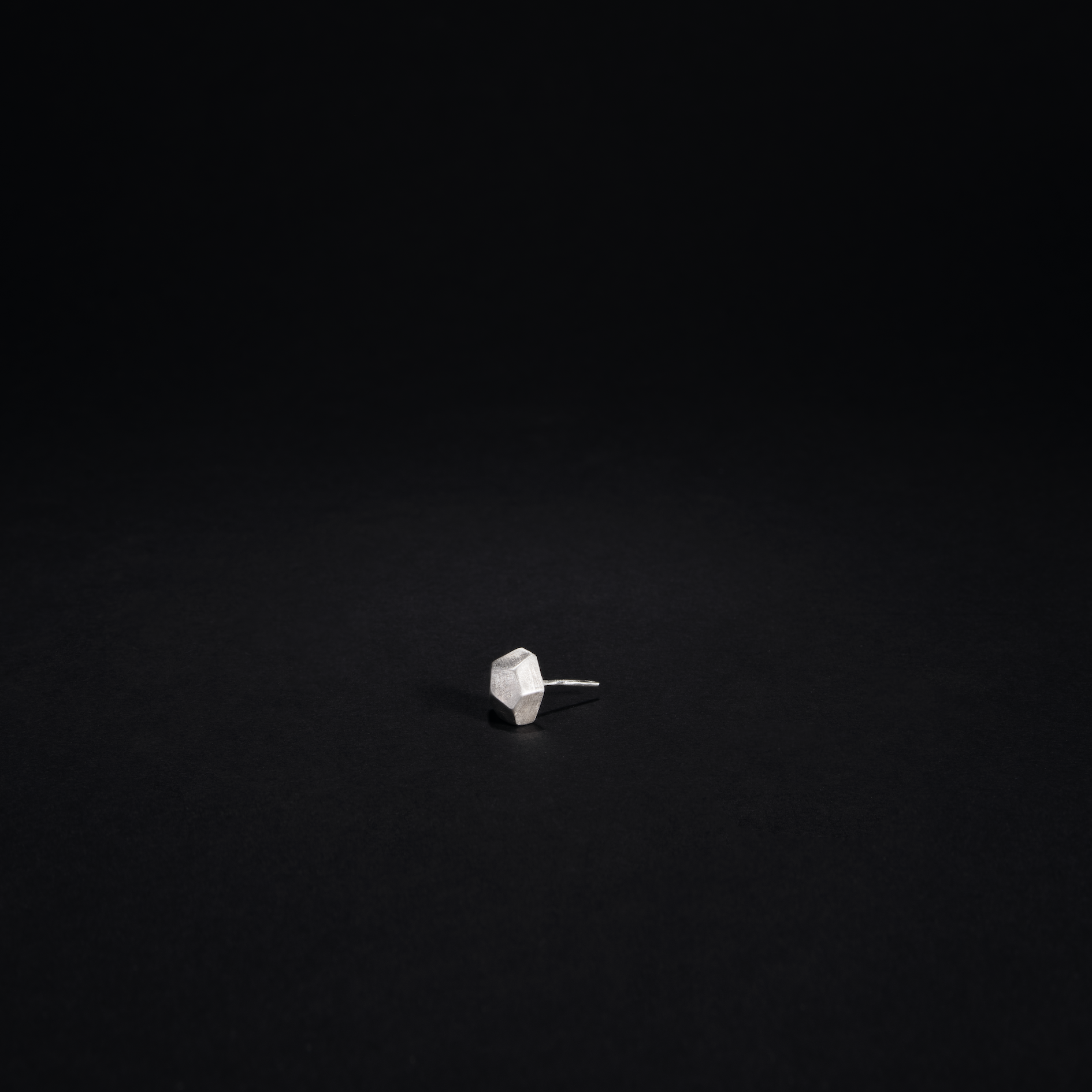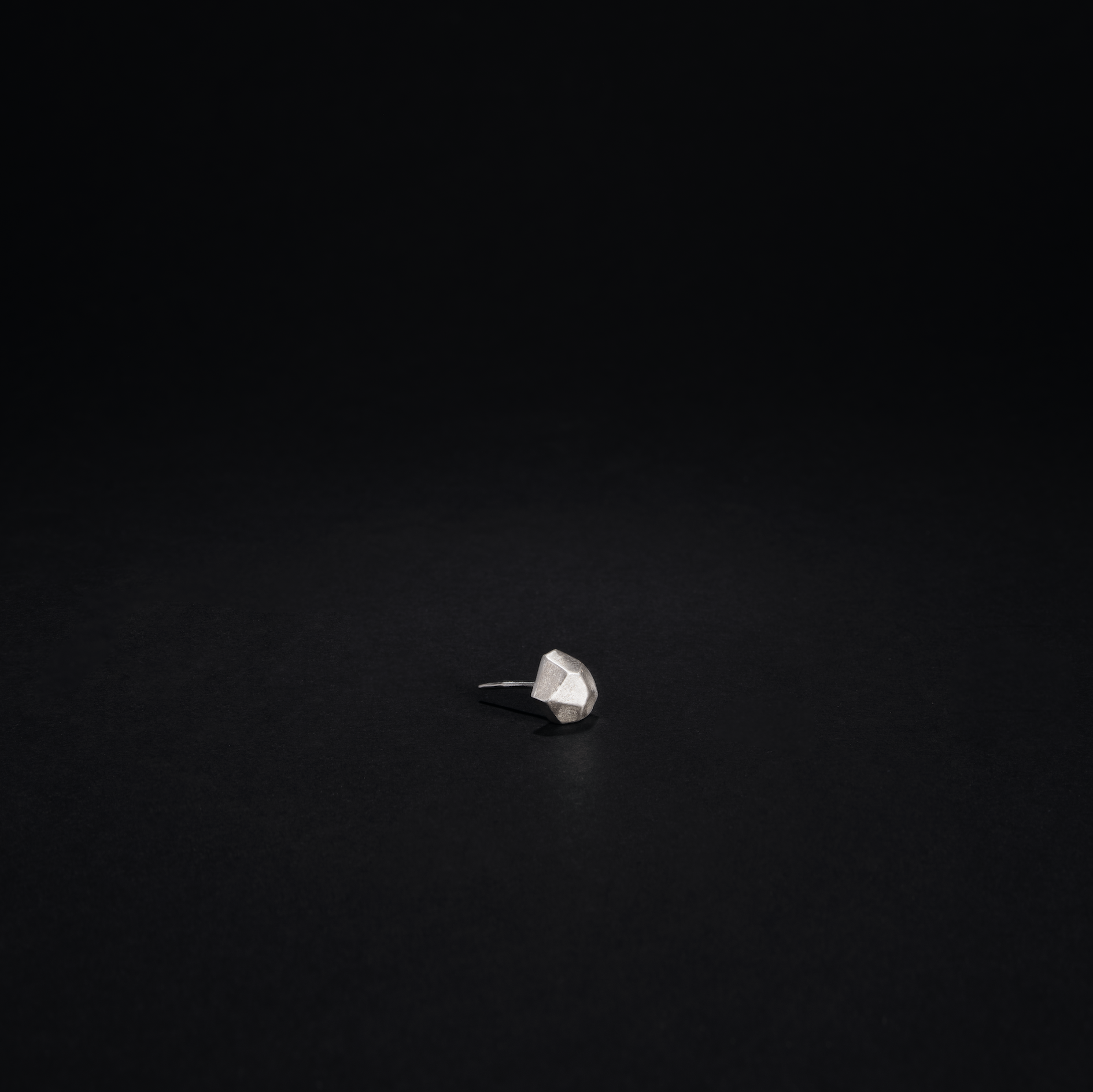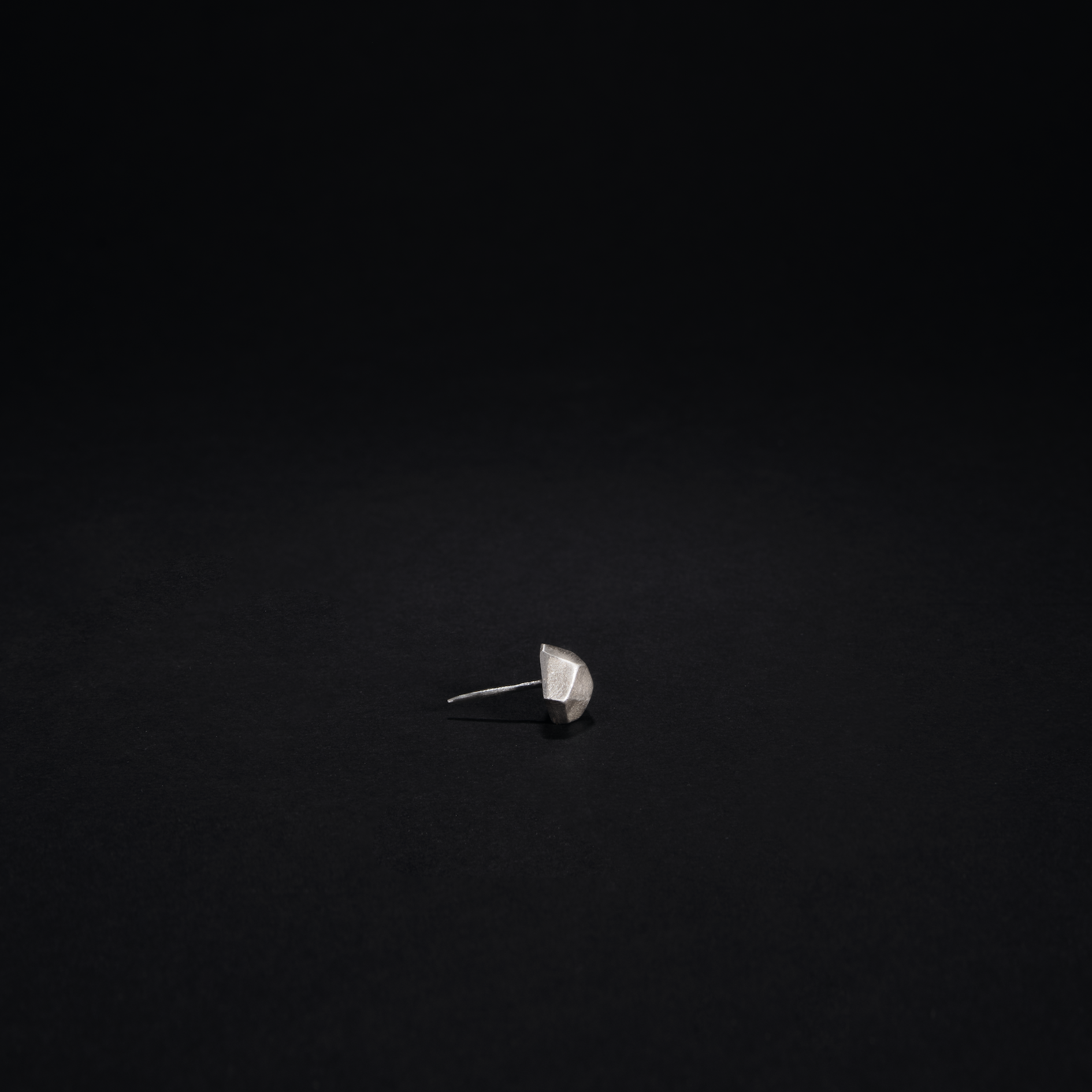 In Japanese koishi means pebble. 
The Koishi earring is a solid sterling silver 925, geometrical hand-carved pebble stud earring.
—
Finishing details may vary from one item to another and every little imperfection add value to our pieces.
This piece is handmade to order, allow 2 weeks for production.
Please note that earrings are sold individually and not as a pair.
—
Material                    sterling silver 
Finish                        mat silver 
Dimensions          8 x 5mm
Weight                 2gr