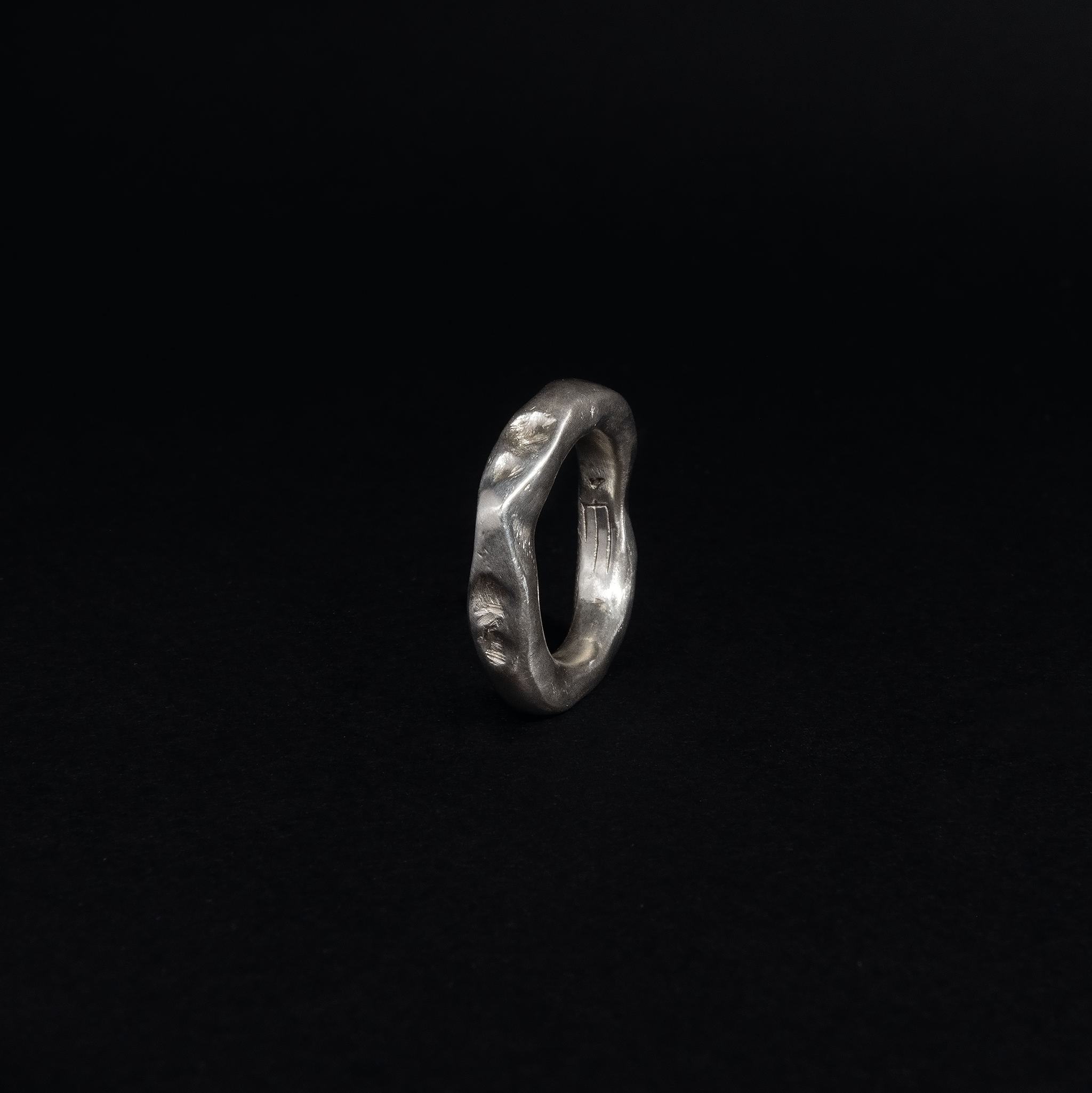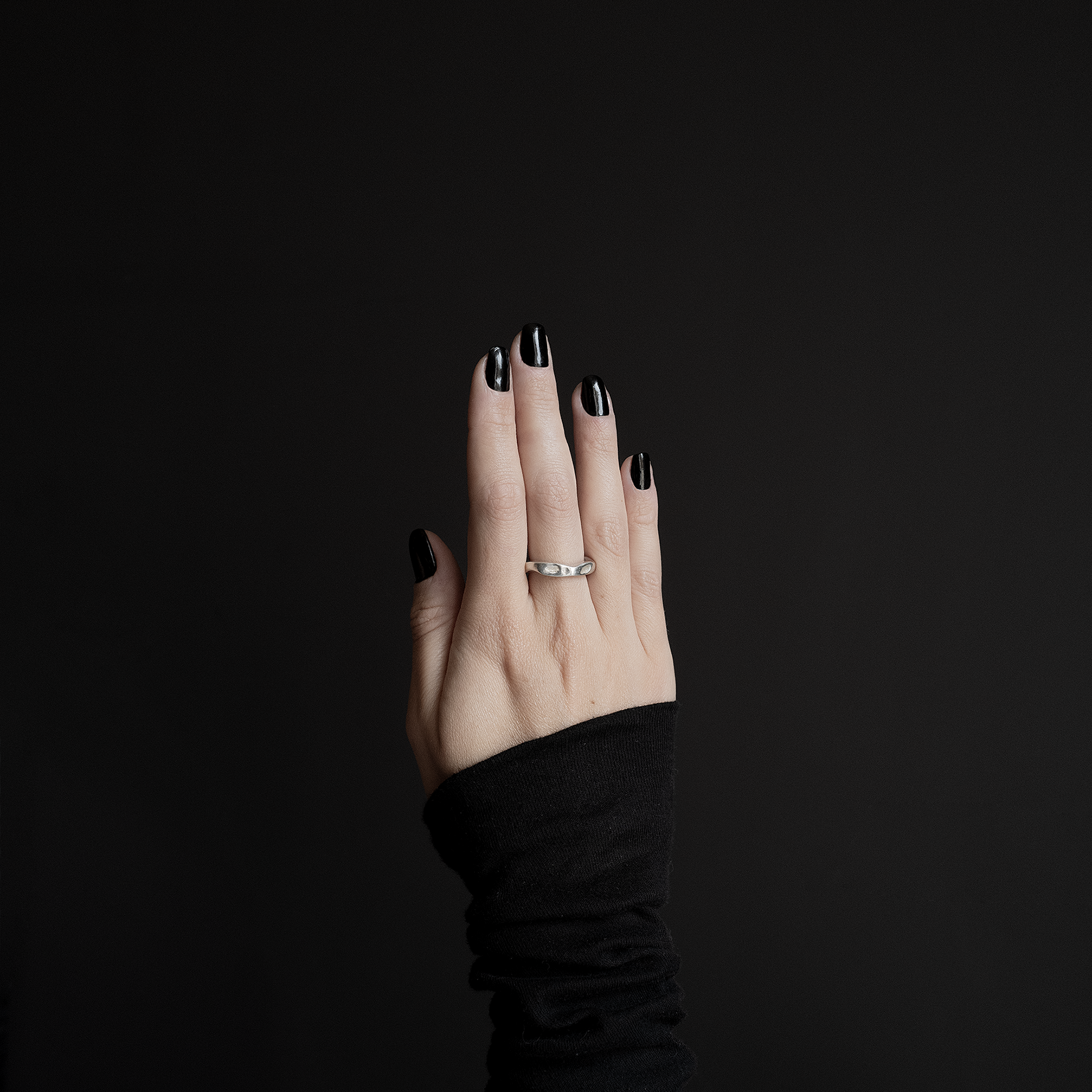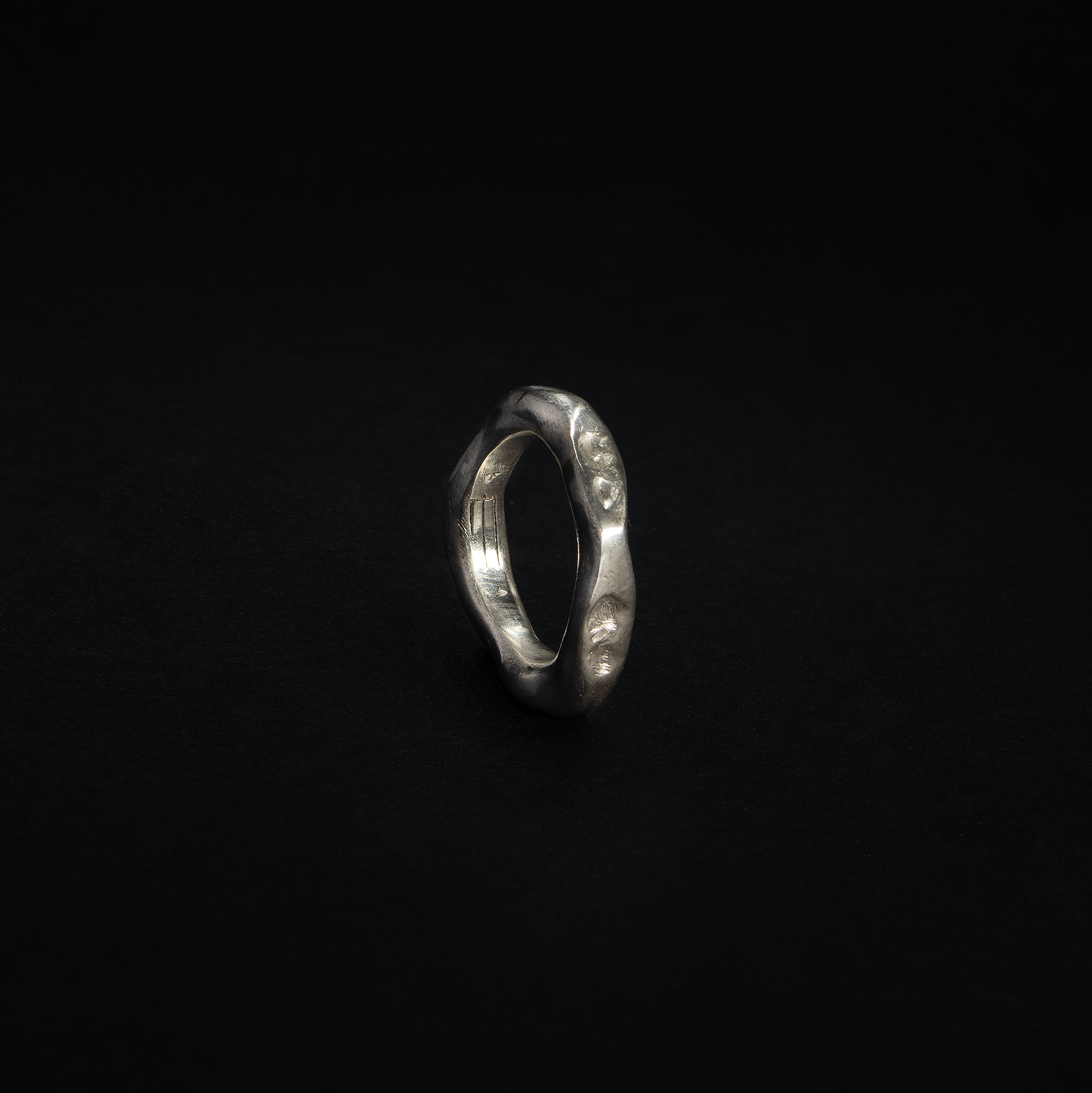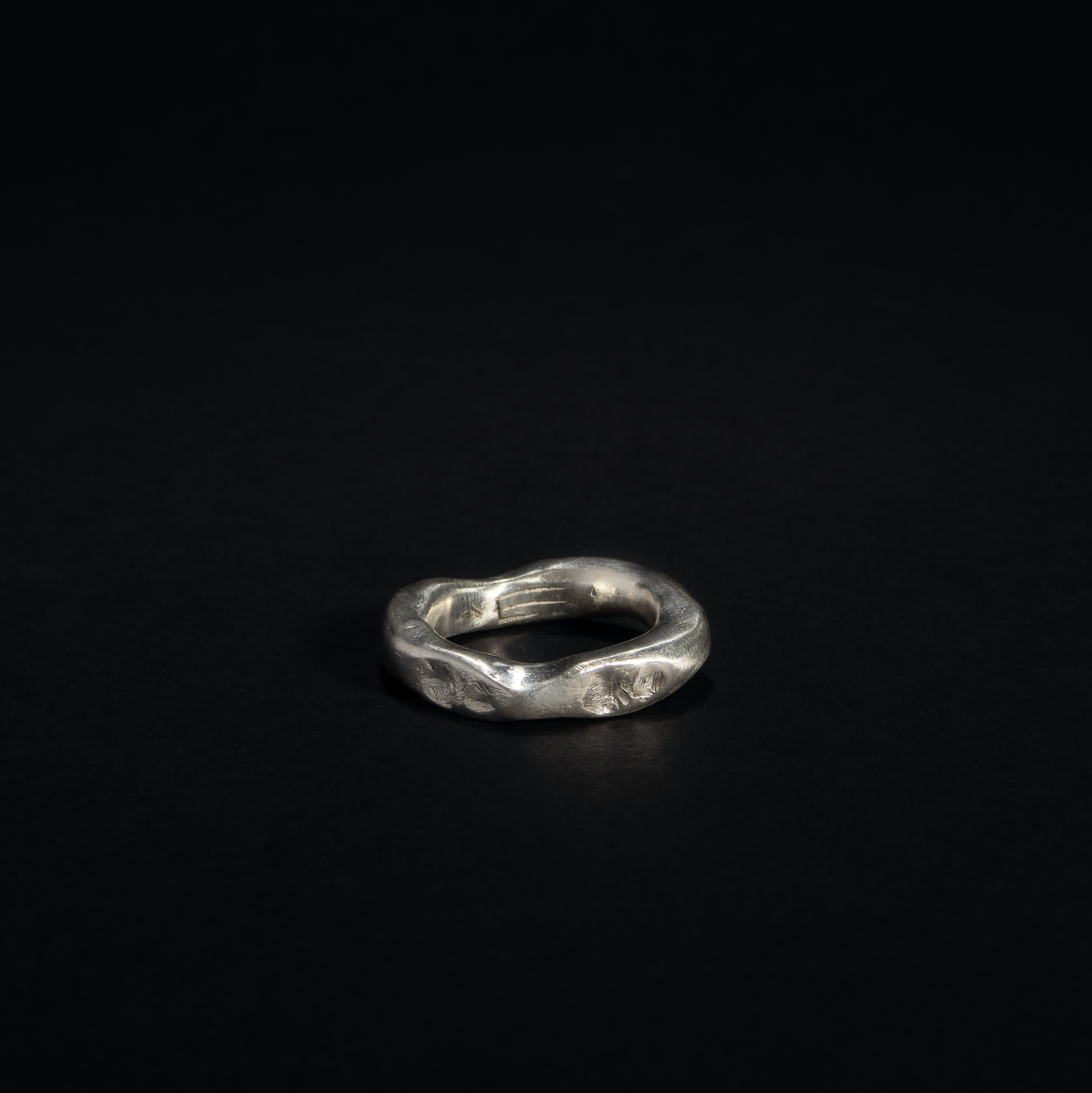 In Japanese chūbu means tube. 
Part of our Chūbu line, the Chūbu 0.3 ring is a 3mm thick piece entirely hand-crafted from sterling silver with a roughly hammered texture that gives a gentle undulating shape. 
—
Each piece is hand fabricated and therefore one of a kind. 
Finishing details may vary from one item to another and every little imperfection add value to our pieces. 
This piece is made to order, allow 2 weeks for production. 
—
Material                   silver 925
Finish                      mat silver
Dimensions             3mm thick
Weight                     10gr (size 6)